This page documents an official project page on the World War II Wiki.
It contains information that is part of the World War II Wiki's main organization and is considered an official part of the wiki that everyone should respect. Except for minor edits, please make use of the discussion page to propose changes to this policy.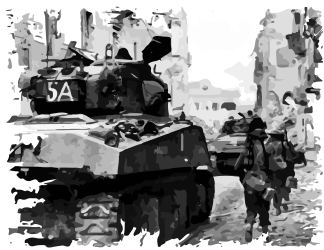 Welcome to the Documents section of the wiki! Here you can view and download various wartime documents from munitions to political documents, they are all listed here. All users are welcome to scan/upload any wartime documents they may have just as long as they are in PDF format.
Documents
PaK 40 (75mm) Specifications, dated 1942
K. 17 Field Gun (10cm) Specifications, dated 1941
Focke Wulf Fw 190 British Aircraft Identification Manual, dated 1944
Royal Army Guide to Mines and Traps Pt. 1 and Pt. 2, dated 1943 and 1944
PIAT Infantry Training Manual, dated 1943
Operation Dragoon After Action Report, dated 1944
7th Armored Division After Action Report, dated 1945
German Declaration of War against the United States, dated 1941
Soviet Manual on RPG-6/RPG-43 Grenades, dated 1944
Tripartite Pact, dated 1940
Italian Armistice Agreement, dated 1943
Ad blocker interference detected!
Wikia is a free-to-use site that makes money from advertising. We have a modified experience for viewers using ad blockers

Wikia is not accessible if you've made further modifications. Remove the custom ad blocker rule(s) and the page will load as expected.