WWII Fact: Today, British general Bernard Montgomery's Eighth Army captured the city of Syracuse in Sicily in 1943.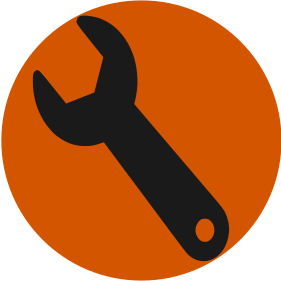 Hello everyone once again! It being a couple of months since the last wiki newsletter, I decided that it was time for a new post. Quite a few changes have been implemented on the wiki in the months after the last newsletter, particularly in the past couple of weeks. Most noticeably perhaps is the new "Featured Articles" module that has been added to the wiki right rail. Ideally, this will give our very best articles more exposure and traffic. Also quite visible on the front page of the wiki is the improvement drive module that showcases what groups of articles and topics we want to focus on for the time being. More information about what articles are needed for these improvement drives can be found on
the Wanted Pages
or by clicking on the improvement drive image on the main page.
In an effort to reward users more specifically than would otherwise be possible with the standard Wikia achievement system, I created a new module that can be seen on many user pages. This module uses custom medals given out for hard work in different areas of the wiki. I will need to gauge community opinion on the feature before deciding if it is time to replace Wikia achievements.
A number of other changes have also been made, including a series of new wiki-specific help pages. These help pages have replaced the standard Wikia help pages in place across all Wikia wikis and are now tailored to address questions and problems found on this wiki, instead of Wikia in general. They can be found at Help:Contents.
Thank you all for reading and constantly taking the time to contribute to the wiki. Your efforts are very much appreciated.
Other Notable Changes/Issues
The new Wikia-added Community page has been customized for the wiki
Many icons on the wiki have been changed and improved, including the edit pencil found on all edit buttons and all the wiki activity buttons. The wiki activity icons use the following color code for more ease of use:
Orange - Edit
Blue - New Page/Photo
Red - Category added
Green - Moved Page
Navboxes have been tweaked. Their appearance has changed and ideally they will be able to be stacked more easily.
Ad blocker interference detected!
Wikia is a free-to-use site that makes money from advertising. We have a modified experience for viewers using ad blockers

Wikia is not accessible if you've made further modifications. Remove the custom ad blocker rule(s) and the page will load as expected.