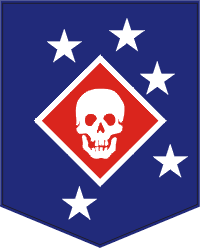 The Marine Raiders were a type of special unit deveoped by the United States during World War II. Marine Raiders conducted mainly amphibious operations with the use of special rubber assault boats like the LCRL. The Marine Raiders were first created in 1942 and were disbanded in 1944.[1] Similarly to the US Army Rangers, the Marine Raiders were based on the British Commandos.
References
Ad blocker interference detected!
Wikia is a free-to-use site that makes money from advertising. We have a modified experience for viewers using ad blockers

Wikia is not accessible if you've made further modifications. Remove the custom ad blocker rule(s) and the page will load as expected.