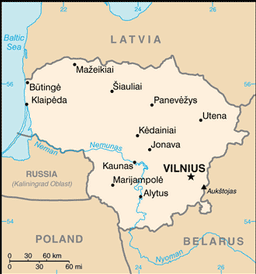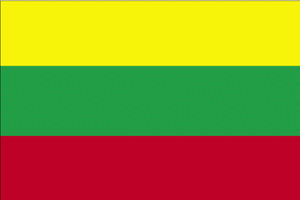 The Republic of Lithuania is one of the three Baltic states incorporated into the Soviet Union in 1941.
History
Due to the signing of the Nazi-Soviet Non-Agression pact on 24 August 1939, Lithuania, along with Latvia and Estonia, were bullied into agreements allowing the Red Army to be stationed at key points on their territory. This was followed in June 1940 when the three countries were effectively annexed, and their sovereignty was extinguished.[3]
References
↑ Roberts, Andrew. The Storm of War - A new history of the Second World War. Penguin Books. ISBN 978 0 141 02928 3. (2010). Page 29
Ad blocker interference detected!
Wikia is a free-to-use site that makes money from advertising. We have a modified experience for viewers using ad blockers

Wikia is not accessible if you've made further modifications. Remove the custom ad blocker rule(s) and the page will load as expected.